Lady behind Apostle Suleiman's scandal; Stephanie Otobo, confesses
January 27, 2018
In a video that has been seen to have gone viral, Stephanie Otobo, the lady in question in the Apostle Suleiman alleged scandal, confesses in front of the congregation about her involvement in the sexual scandal.
She claimed that she was on the verge of losing track of her music career when she got offers from politicians to blackmail the Man of God. She mentioned that she accepted the proposal made to her to set the pastor up, and showed her remorse by apologizing. At the end of the video, she knelt down in front of the pastor's wife, in tears, seeking for forgiveness. The pastor's wife then admonished the congregation to follow her footsteps on the path of forgiveness.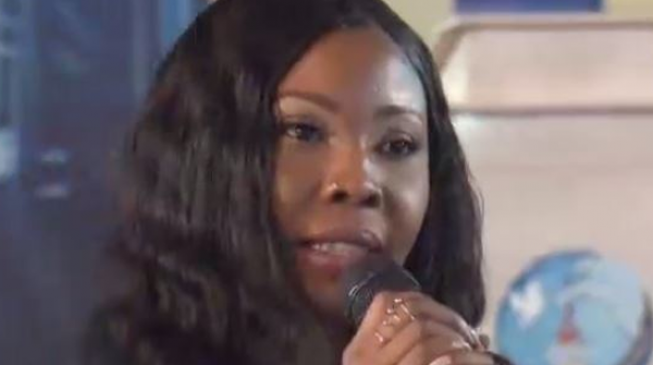 Stephanie Otobo
Although, many Nigerians are of the belief that she was paid to make the confession, especially since it is coming after Media critic; Kemi Olunloyo did the same with Pastor Ibiyeomi.
Watch video below>>>