Matthew Ashimolowo vs Daddy freeze: Word Play.
December 01, 2017
The issue of payment and non payment of tithe seems to be the order of the day on social media. Recently, senior pastor of Kingsway international Christian center(KICC); Matthew Ashimolowo in one of his services, gave his own opinion about the tithing issue. In his own words:
Once and for all let's settle this matter, on the power of the tithe. Some bunch of yoyo somewhere should not determine what you pay. Some guy who beats his wife, throws her out, throws his children out of the house, broke his son's knees, should not determine what we believe. He drinks alcohol, sleeps with women and he's trying to preach"
Replying to his comment, daddy freeze had this to say:


Haaaaaa! Has it come to this?

See the way he is defending tithing with so much passion, I hope this same passion is extended to bringing home our brothers who are currently enslaved in Libya.

I didn't hear ONE single bible verse, just sentiments and emotions in this defense.

Who is this 'Yoyo' now? Mention his name make we know am.?and I hope there is proof to back these allegations up and they are not just 'hear say' from an false interview conducted on an embattled pot of stale bitterleaf soup.
He also mentioned in his long statement that;
If the 'yoyo' drinks alcohol, lets remember Jesus drank alcohol too.. he was called a drunkard by the Pharisees.. the teachers of religious law who burdened the people with unbearable religious yokes and put up similar fights when Jesus drove the money changers out of the temple!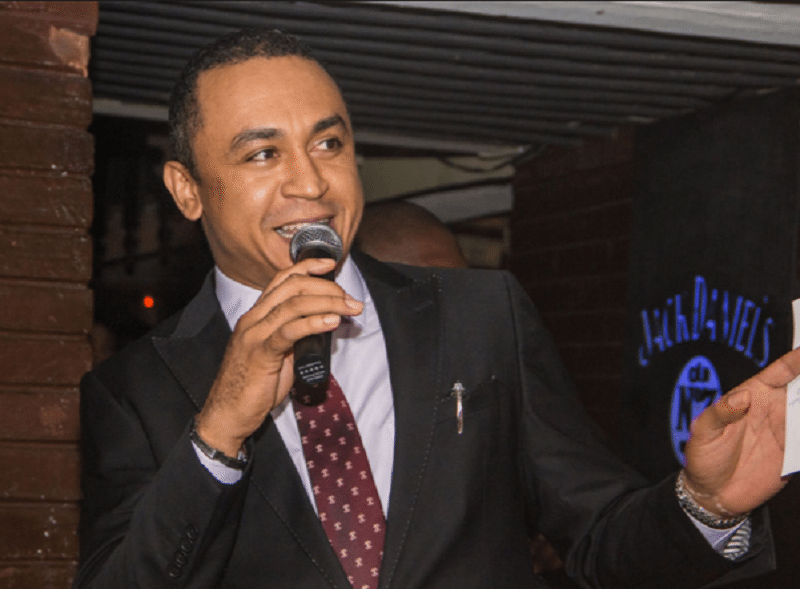 A man can't be seen drinking pap, Fanta or lucozade and be called a drunkard, can he?
The O.A.P's followers seem to be aggravated by the fact that the preachers seem to be bordered by his philosophy.
Click to watch video